Computer Science Educator,
Student Voice Advocate & DEI Disruptor
Created by Portia Morrell, a young passionate female programmer excited to share a wealth of research with her counterparts. She was exposed to programming in the 6th grade and began to develop a desire to teach coding for kids. She has been in the Computer Science Education field since 2013. She has created various STEM-based curriculums in the after school realm as well as teaching in the continuing education world. She currently is a Computer Science teacher in a bilingual school.
In recent years, there has been a higher demand for toys, books, and software that cater to children related to S.T.E.M (Science Technology Engineering Math). The purpose of this site is to provide continuous resources to parents and teachers that are interested in teaching children how cool STEM topics can be.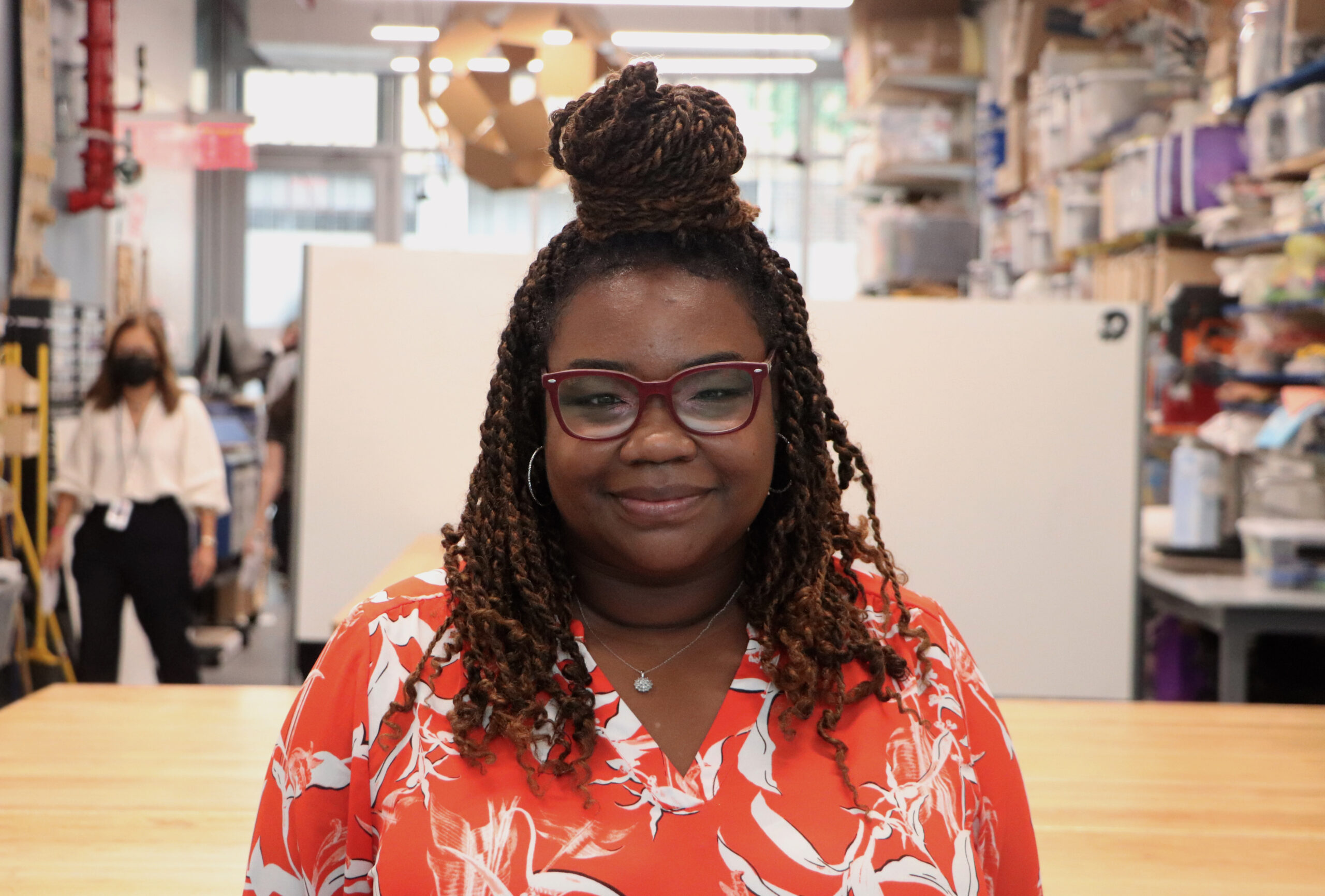 PD Specialist @ CodeHS
From June 2022 - Present
+ Lead and create Elementary PDs
+ Create online courses that complement CodeHS products
+ Lead bootcamps and other workshops
Computer Science Teacher & Student Diversity Coordinator
From August 2017 - June 2022, teaching Computer Science at Lycée Français de New York
Responsibilities included:
+ creating bilingual computer science and digital learning curriculum
+ teach grades 8th through 10th grade
+ languages include Scratch, Python, HTML/CSS, Javascript, Arduino
+ the digital curriculum includes the history of computers, device consumption, technology & ethics
+ mentor and advise students in SEL and career choices
+ improving diversity and inclusion for middle and high-school students
PAST WORK
Adjunct Professor
From 2015 - 2021, teaching coding Continuing Ed courses at Baruch College.

Courses Taught:
+ HTML & CSS

+ PHP & My SQL
+ Intro to Programming
+ Fundamentals of Programming with C++
+ Intro to Java
Camp Director @ iD Tech
Spent the summers of 2017 - 2019 as Camp Director in the New York City area.
Responsibilities included:
+ management of instructors and assistant directors
+ creating and maintaining a fun and dynamic camp culture
+ addressing parent, student, and staff concerns
+ coaching instructors on Computer Science pedagogy
Curriculum Developer and STEM Instructor
From 2013 - 2017, developed and taught STEM-based curriculum in after schools in New York City.

Responsibilities included:
+ creating age-appropriate lessons for Scratch, Python, App Inventor, and Java
+ managing and updating existing curriculum
+ creating projects for elementary school level robotics
+ coaching instructors on Computer Science pedagogy